The ZERO disconnector is available in variants ZERO - 0, ZERO - 0.2 and ZERO - 0.4. This component reduces the pre travel in SA mode for the SP-01 Shadow models of approx. 13 mm to the following values:
ZERO - 0 ... pre travel almost zero (fitting required)
ZERO - 0.2 ... pre travel approx. 2 mm
ZERO - 0.4 ... pre travel about 4 mm
This disconnector was adapted to the DA / SA Custom hammer SHADOW-ORANGE during production and should be installed in combination with it.

The ZERO - 0 variant usually requires fitting work. For the ZERO - 0.2 and 0.4 variants, occasional fitting work may be required, as the trigger elements of CZ guns may have different manufacturing tolerances and, in principle, there is no Plug & Play component replacement.

The disconnector has rounded edges on the sliding surface to the gun frame, which protects the gun frame. The contact surface with the trigger link has only 1.25 mm width which reduces the friction to an absolute minimum. The disconnector is completely through hardened whereby no increased friction on the frame or trigger pins can occur even after wear of the surface.

ATTENTION: with CZ models with fall protection! Here, a preference of about 7 mm is required to activate the fall arrest lever to open the firing pin blocker in the closure. The ZERO disconnector can also be used for these models, but must be reworked on the inside (contact surface to the trigger rod) accordingly. This work should only be performed by qualified personnel.

The fitting of the disconnector should be done according to picture 3 (file at least until the red marking).
Fitting the Disconnector - pictures 1 to 3
Fig. 1: Break edge at red marked point if the hammer falls into the safety catch.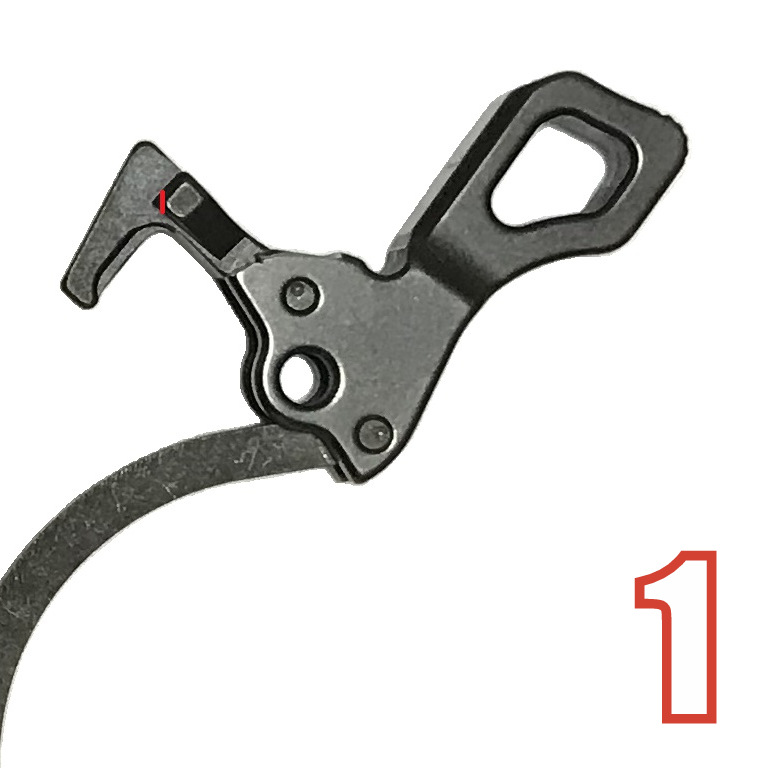 Fig. 2: If there is no trigger reset in the SA mode due to the shutter movement, file off the material marked in red until trigger reset occurs. ATTENTION Trigger stop Unscrew screw completely beforehand!




Fig. 3: For pistols with drop protection, material must be filed on the disconnector at least up to the contour marked in red to ensure proper functioning of the fall arrester. If necessary, file more material.


Fitting the fuse & Sears

Fig. 4: If, after installing the custom hammer SHADOW-ORANGE, the safety can not be engaged in SA mode, material must be filed on the sear minimum at the point marked in red. Two to three easy strokes are usually sufficient.